Our services
Our company specializes in creative design, graphic design and print design for more than 15 years. We can develop almost all: logos, corporate identity, advertising, outdoors, magazines and web-sites, packages, labels, POS-materials and souvenirs. We also can do layouts for periodicals, books, brochures, retouch and make color correction for photos. Our staff are very responsible and hardworking, meet deadlines. We try to do the job efficiently and quickly in any situation.
---
About designer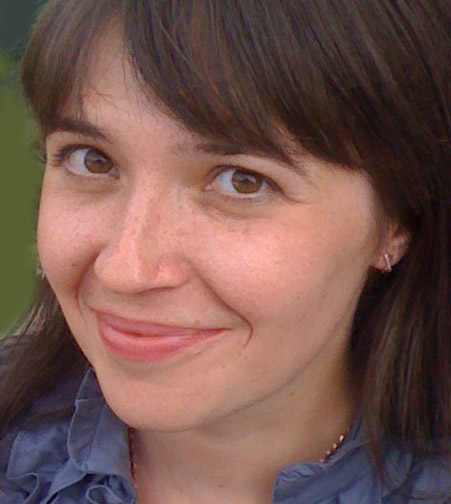 My name is Yuliya Madinova and I work as a graphic designer since 2001 and have a lot of experience. Professional skills in Adobe Photoshop, Illustrator, InDesign, CorelDraw, QuarkXPress.
My first experience started in 2001in the nationwide financial weekly «Investgazeta.» There I did the layouts of the newspaper and the magazine «E-Mobile». Than I worked as a designer such periodicals as «Politician HALL», «Venture World», «Pension».
In 2004 — 2006 years I worked as a designer in the company «Olimp». Developed promotional materials, POS-materials, packaging, labels, banners, flyers, brochures, souvenirs.
In 2006 — 2007 years — I am a creative designer in Advertising Agency «4+».
From 2007 I am a freelancer. I am working with UN, OSCE, Council of Europe, EUACI, Cambridge, Embassy of Denmark and Canada in Ukraine, Chevrolet, Opel, KIA​​, Milkiland, Mazda, Suzuki and others.
---
Education
Bachelor of Arts. National Technical University of Ukraine 'Kyiv Polytechnic Institute'
2007 — 2011 (4 years)
Master of Science. Kyiv National University of Technologies and Design
1997 — 2002 (5 years)
Privacy Policy
This policy covers how we use your personal information. We take your privacy seriously and will take all measures to protect your personal information. Any personal information received will only be used to fill your order. We will not sell or redistribute your information to anyone.
Refund Policy
If you are not 100% satisfied with your purchase, within 120 days from the purchase date, we will fully refund the cost of your order.
---